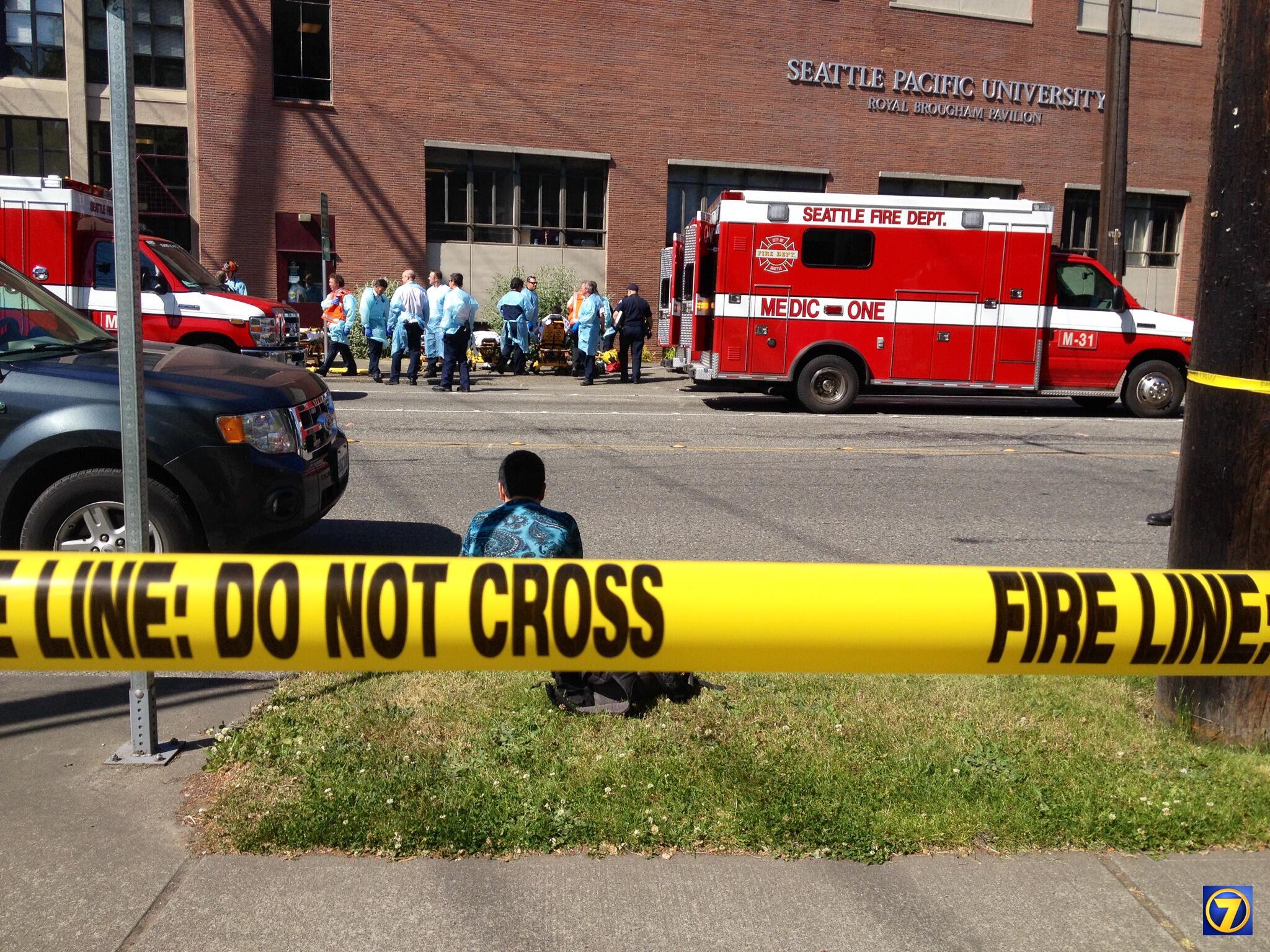 just yesterday i asked "who's next?"
who will be the next victims of berserk gun violence in our bloodthirsty country.
now we know.
this is the campus at Seattle Pacific University, where 4,000 students and teachers go to learn valuable lessons about science and philosophy and the arts and where to hide during a mass shooting.
this is the scene this afternoon in front of the gym where my daughter (and dozens of other young girls and their coaches) practice gymnastics.
by sheer, blind chance, the girls were not yet at the gym today when seven people were shot.
right. fucking. there.
fuck this.